Presentation of the Befoil 16 Sport to clubs on the island of Ruys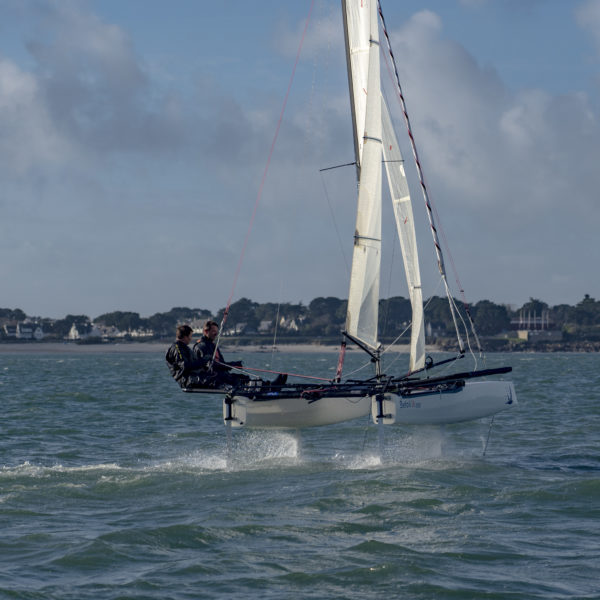 On Friday 23rd April we went to meet the nautical clubs of Fogeo and Rohu, both neighbours of the island of Rhuys.
They were able to try our flying catamaran, the Befoil 16 Sport, in turn.
They were able to discover the sensations offered by the flight of this hydrofoil catamaran. A moment very much appreciated by all!
Thank you to them for their welcome!
Do you want to be next? Contact us and we will organise a test ride 🌊⛵